Smile Phoenix Weekend Warriors! It's your Weekend!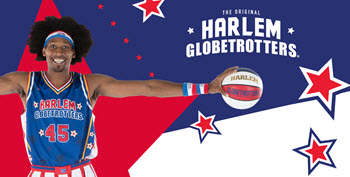 The Globetrotters, who are committed to bringing their fans the best experience and most electrifying athletes on the planet, will give their fans a chance to get closer than ever to the action and team's stars with their Fan Powered World Tour.
Gila River Arena
9400 W. Maryland Ave. Glendale, AZ
Date: August 23, 2019
Time: 7:00 PM
Phoenix Mercury vs. Chicago Sky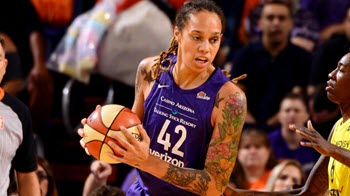 The WNBA's Phoenix Mercury vs. Chicago Sky at Talking Stick Resort Arena.
Talking Stick Resort Arena
201 E. Jefferson St. Phoenix, AZ
Date: August 25, 2019
Time: 3:00 PM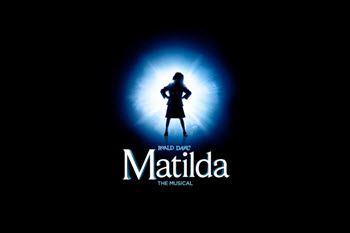 Valley Youth Theatre's 31st season opener, Matilda, is the story of an extraordinary girl who, armed with a vivid imagination and a sharp mind, dares to take a stand and change her own destiny.
Herberger Theater Center
222 E. Monroe St. Phoenix, AZ
Hosted by: Valley Youth Theatre
Dates: August 23 – 25, 2019
PHX Amplified Jazz Experience: Nick Colionne and Jackiem Joyner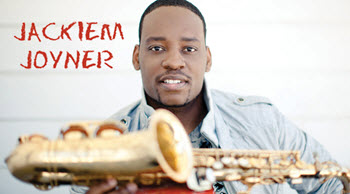 Flat 9 Entertainment presents Phoenix Amplified Jazz Experience, an evening of smooth jazz, soul and funk music featuring Contemporary Jazz Guitarist Nick Colionne and Contemporary Jazz Saxophonist Jackiem Joyner. Nick and Jackiem are dynamic performers and billboard charting artists that will bring amazing energy to this event!
Tempe Center for the Arts
700 W. Rio Salado Parkway Tempe, AZ
Date: August 23, 2019
Time: 8:00 PM to 10:30 PM
Phoenix Center for the Arts Open House 2019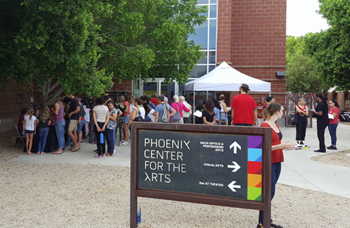 Join us for our annual open house, which will include free art workshops for the entire family.
Phoenix Center for the Arts
1202 N. Third St. Phoenix, AZ
Date: August 24, 2019
Time: 9:00 AM to 1:00 PM