Strong Phoenix-area economy adds to builders' optimism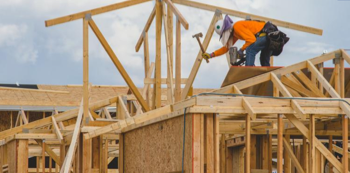 Coming off a bit of a sales lull during the fourth quarter of 2018, Valley homebuilders are confident about home sales this spring.

Officials with Tempe-based Fulton Homes and Scottsdale-based Maracay Homes say they're gearing up for a strong market during the next few months.

With 5,000 lots under development, Fulton Homes expects its activity to be similar to what the builder saw during spring 2018, said CEO Doug Fulton.

But he's hoping the similarities end there.

"As we rolled into summer, things got quiet — traffic dropped, sales dropped," Fulton said. "It petered out through the end of the year. Everybody was concerned about August, September and October sales all the way through Christmas season. You go back 15-20 years that's how it went."
This year, however, things are on track at this point to keep homebuilders optimistic.

Andy Warren, president of Maracay Homes, said there's good reason for that positive outlook.

"Because of the weakness in some other national markets and a little bit of softness in the Phoenix market in the fourth quarter, I think there was probably a lot of concern about how well the spring market would come together," Warren said. "Our experience and what I've been hearing from others is the spring market has been very solid."

The strong metro Phoenix economy is helping matters, he said.
"When you've got good job growth, great population growth and you don't have any excess supply, we're seeing healthy sales and it's been a good spring market so far," Warren said.
RL Brown, publisher of the Phoenix Housing Markets Report, said he expects to see housing activity keep up with population and jobs growth.

"That's really good news because what we don't want to see is some kind of soaring marketplace for housing that is in excess of the general population growth of the region," Brown said. "That's what we saw in the run-up to the 2005 time frame. We saw an acceleration beyond the reality of the local economy. That's what killed us."

Nobody wants to see that again, he added.

"We should see a continuation of the kind of level of rates of improvement that we've seen over the last two to three years," he said. "That's what I expect to see."

Meanwhile, homebuilders are snagging more single-family permits than they were at this time last year.

Total permits through February in the Valley are 3,642, up 6 percent from 3,443 during the first two months of 2018, according to the Home Builders Association of Central Arizona. In January, permits were up 11 percent over the year-earlier period across metro Phoenix, including the high-growth Casa Grande area.

"Generally speaking, we're on that modest improving path that is going to be healthy for everybody concerned," Brown said.

Added Maracay's Warren: "I would say January and February permit data is a combination of builder confidence based on what they see in their sales offices."