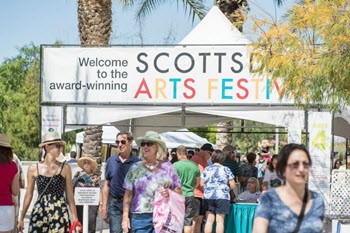 The three-day Scottsdale Arts Festival features 170 awe-inspiring artists from throughout North America who display their work for sale on the beautiful grounds of the Scottsdale Civic Center Mall.
Scottsdale Center for the Performing Arts
7380 E. Second St. Scottsdale, AZ
March 8, 2019 to March 10, 2019
Time: Fri and Sat: 10 a.m. - 6 p.m., Sun: 10 a.m. - 5 p.m.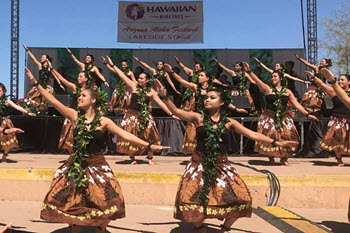 Join the Arizona Aloha Festival for two days of celebrating the cultures of the South Pacific islands. Live entertainment on several stages includes music, dance, and lectures about Hawaii and Polynesia. The Island Marketplace is filled with vendors offering traditional crafts, fresh flower leis, baskets, hats, carved bone necklaces, and tapa cloth.
Tempe Beach Park
80 West Rio Salado Tempe, AZ
March 9, 2019 to March 10, 2019
Time: 10:00 AM to 5:00 PM
Flying Burrito Food and Music Festival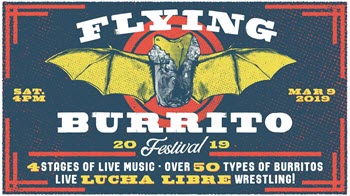 Second Avenue and Crescent Ballroom will be transformed into a live music and burrito haven. Experience four stages housing 25 bands from all over the country - acts such as Bane's World, Orkestra Mendoza, Donna Missal, The Suffers, Playboy Manbaby, Soft Kill and more.
Plus a ton of local food vendors! Samples and full burritos will be available for tasting from vendors.
Crescent Ballroom
308 N. 2nd Ave. Phoenix, AZ
March 9, 2019
Time: 4:00 PM
Beethoven Piano Concerto No. 1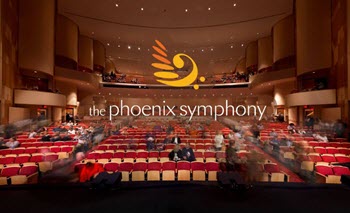 World-renowned pianist Stephen Hough makes his Phoenix Symphony debut performing Beethoven's First Piano Concerto, with its energetic and charming themes. Muñoz opens the program with Richard Strauss' self-portrait, Ein Heldenleben (A Hero's Life); an egotistical but moving musical journey of life, love, and contentment.
Phoenix Symphony Hall
1 N. 1st St Suite 200 Phoenix, AZ
March 8, 2019 to March 10, 2019
Time: Friday and Saturday 7:30pm, Sunday 2:00pm
NASCAR TicketGuardian 500 Race Weekend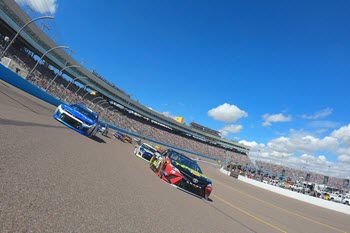 Sunday March 10, 12:30 p.m.
Don't miss your opportunity to experience NASCAR Goes West with Champions Kevin Harvick and Kyle Busch taking on young guns like Kyle Larson and Chase Elliott on the track.
Saturday March 9, 2 p.m.
Watch the up and coming drivers in NASCAR in the NASCAR Xfinity Series Race.
Friday March 8, 4:10 p.m.
TicketGuardian 500 NASCAR Weekend kicks with Gatorade Pole Day. Don't miss practice sessions for both the Monster Energy NASCAR Cup Series and NASCAR Xfinity Series before the starting line-up is set for the TicketGuardian 500.
ISM Raceway
7602 S Avondale Blvd Avondale, AZ
March 8, 2019 to March 10, 2019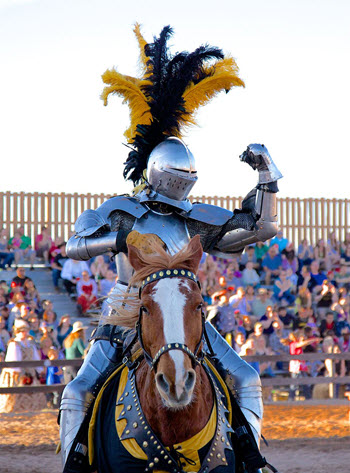 Don't miss Raucous Revelry at the Annual Arizona Renaissance Festival! The Arizona Renaissance Festival is a medieval amusement park, a 14-stage theater, a 30-acre circus, an arts and crafts fair, a jousting tournament and a feast -- all rolled into one non-stop, day-long family adventure. You never know what you will find on or off the stage!
Festival Village
12601 East Highway 60 Gold Canyon, AZ
March 9, 2019 to March 31, 2019
Recurring weekly on Sunday, Saturday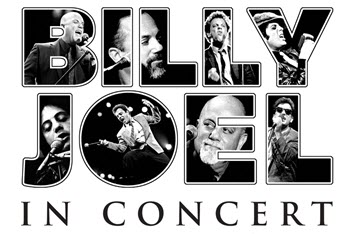 Billy Joel performs at Chase Field.
Chase Field
401 E Jefferson St Phoenix, AZ
March 9, 2019
Time: 8:00 PM