Mannheim Steamroller Christmas – Thursday, December 27th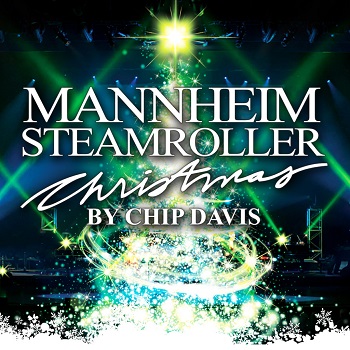 MANNHEIM STEAMROLLER CHRISTMAS by Chip Davis has been America's favorite holiday tradition for over 30 years! Grammy Award winner Chip Davis has created a show that features Mannheim Steamroller Christmas classics along with a selection of compositions from Chip's groundbreaking Fresh Aire series which introduced the distinctive Mannheim sound to all of America. The program celebrates the group's recent anniversary of 30 years since the first Christmas album and 40 years since the first Fresh Aire album and includes dazzling multimedia effects performed in an intimate setting. Experience the magic as the spirit of the season comes alive with the signature sound of Mannheim Steamroller.
Balloon Glow At Fountain Hills Park- Saturday, December 29th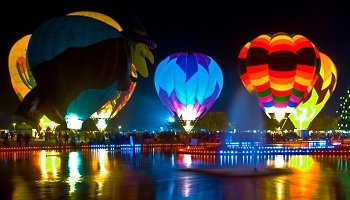 Witness the breathtaking sight of tethered hot air balloons lit up like giant light bulbs, casting a beautiful reflection of glowing light onto Fountain Hills Lake. Meet the crew from Aerogelic Ballooning, the oldest hot air balloon company in Arizona.
Enjoy this free event which also includes live music, many restaurants in the area for dining and cocktails, plus food carts.
Desert Financial Fiesta Bowl Parade - Saturday, December 29th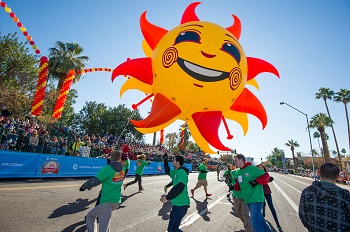 If you love parades, there's no better way to celebrate the Fiesta Bowl than attending the annual Fiesta Bowl Parade, now in its 48th year.
Take in the pageantry of brilliantly colored floats, giant balloons, equestrian units, specialty and charitable groups, local celebrities and marching bands as they make their way along the two-mile parade route through Central Phoenix.
Iliza Shlesinger At Stand Up Live – Friday, December 28th – 31st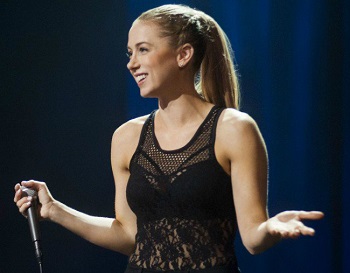 Iliza is one of today's leading comedians with a fan base who show their loyalty by creating their own Iliza inspired swag to wear to her shows. Iliza recently premiered Elder Millennial, her fourth Netflix stand up special for the streaming service. The campaign featured her styled in classic looks from the late 90s/early 00s. Her past specials War Paint, Freezing Hot and Confirmed Kills has made her as one of the top comedians working today.
Zoppé Italian Family Circus – Friday, December 28th – 31st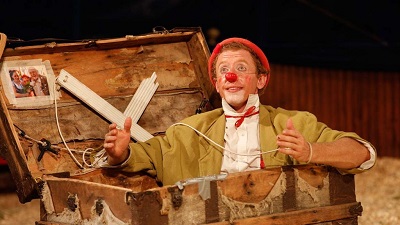 What started a decade ago as unique addition to a busy performing arts season at Chandler Center for the Arts has turned into one of the most popular, local Holiday traditions. With authentic roots in the Old-World Italian tradition dating back 176 years ago, this one-ring circus -- where no seat inside is more than 20-feet from the crowd-pleasing, jaw-dropping action -- features astounding acrobatics, canine capers, equestrian showmanship and of course, Nino the clown! ... and plenty of hot chocolate and popcorn for everyone.