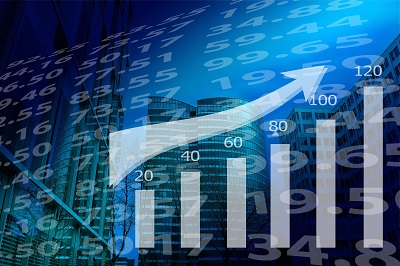 It's going to be a challenging year for home buyers in 2019: They will continue to compete for a short supply of homes. Home prices and mortgage rates are likely to keep moving upward, bruising affordability.
But 2019 is likely to bring some welcome developments, too, for buyers and mortgage borrowers. Builders are constructing more entry-level homes, lenders are gradually making it easier to qualify for a loan, and first-time home buyers are getting the attention they deserve.
Here are nine housing and mortgage trends to watch for in 2019.
1. Wanted: More Homes For Sale
Real estate has been a seller's market for more than six years, meaning that there are more would-be buyers than homes for sale, sliding the balance of negotiating power in sellers' direction. It will remain a seller's market in 2019.
A prolonged seller's market is not the ideal situation for home buyers. But the forecast contains some hope: The number of homes for sale is expected to rise. The problem is that the pent-up demand is still expected to continue to exceed supply, even with more homes for sale.
2. Home Prices Will Keep Going Up
First, the bad news: Home prices are predicted to keep rising. The good news is that most forecasters believe prices won't rise as fast in 2019 as they did in 2018.
"Home price appreciation will slow down — the days of easy price gains are coming to an end — but prices will continue to rise," says Lawrence Yun, chief economist for the National Association of Realtors. NAR predicts that existing home prices will rise 2.5% in 2019, to a median of $265,200, compared with a 4.7% rise in 2018, to $258,700.
CoreLogic and Realtor.com also predict a slowdown in sale prices of existing homes in 2019.
3. Mortgage Rates Will Continue Rising
From the beginning of 2018 to mid-December, 30-year fixed mortgage rates went up a little less than three-quarters of a percentage point, to around 4.75%. Forecasters expect mortgage rates to rise again in 2019 — but at a slower pace.
Freddie Mac expects the 30-year fixed mortgage rate to rise half a percentage point in 2019, and the National Association of Realtors predicts a rise of 0.4 percentage point. Fannie Mae's forecast is for an increase of just 0.1 percentage point.
Keep in mind that these are predictions about where mortgage rates will end this year and end next year. In between, mortgage rates can bounce up and down.
4. Affordability Still A Concern

As home prices and mortgage rates rise in tandem, home buyers find it harder to afford homes.
"We do worry about affordability, particularly in some areas that have lower inventory" of homes for sale, says Randy Hopper, senior vice president of home lending for Navy Federal Credit Union. The places with low inventory tend to be places where home prices rise fastest, as the demand for homes exceeds supply.
5. New Homes Get Smaller
From a home buyer's perspective, most markets need more houses for sale, and they need to be on the affordable end of the price scale. After all, many first-timers buy starter homes instead of forever homes, with prices below the area's median. There are signs that home builders are responding by building smaller, more affordable homes.
"Continuing a multiyear trend, new single-family home size decreased during the third quarter of 2018," wrote Robert Dietz, chief economist for the National Association of Home Builders, in a November blog post. "New home size has been falling over the last three years due to an incremental move to additional entry-level home construction."
Year-over-year median prices for new homes began decelerating in spring 2018. At $309,700, the median price of a new home in October was 3.1% lower than the median new-home price 12 months earlier. But Fannie Mae and NAR predict that new-home prices will rise in 2019.
6. First-Time Buyers Dominate
The mortgage and real estate industries are focused on serving first-time home buyers, and for good reason: "First-timers have dominated the mortgage market for the past 10 years, and their share today is still high," according to an Urban Institute report published this summer, which adds: "We don't see this changing anytime soon."
Before the housing crisis, first-time home buyers took out about 40% of purchase mortgages, according to the institute. Lately the first-timer share has been about 60%.
7. Lending Standards Ease A Little
Mortgage lenders learned an enduring lesson in the housing crisis a decade ago: Make sure borrowers can repay their loans. So lenders tightened mortgage standards, partly on their own and partly in response to a regulatory crackdown on risky mortgages. These changes made it harder to get a home loan.

The Urban Institute's Housing Finance Policy Center has argued that lenders overcorrected after lending too freely in the two or three years preceding the financial crisis of 2008.
There is evidence that lenders agree. Gradually, they have been relaxing lending standards.
"Not drastically, but looser than it was a year ago," says Matt Hackett, operations manager for Equity Now, a mortgage lender in New York City. "It's not a floodgate scenario where people just start changing guidelines drastically." He says he has observed that the relaxed standards come in the form of reduced documentation requirements, lower credit scores and bigger loan-to-value ratios (smaller down payments, basically).
8. More Borrowers Choose Arms
It's almost as predictable as May flowers following April showers: Whenever rates on fixed-rate mortgages go up, you'll see more borrowers opting for adjustable-rate mortgages. It happened in 2018 and it could continue into 2019.
Borrowers choose ARMs because the initial rates on adjustables are lower than the rates on fixed-rate mortgages. This gives borrowers lower monthly payments in the first few years. ARM borrowers take the risk that their rates and monthly payments could climb when the rate-adjustment period begins.
9. Overconfident Sellers Could Struggle

As mentioned before, 2019 will remain a seller's market, where would-be buyers outnumber the supply of homes they can afford. But that doesn't mean home sellers can expect bidding wars from desperate buyers.
That's especially the case with people who are selling homes that are priced above the median for their local market, Realtor.com economist Hale says. First-time buyers dominate most markets, and they tend to shop for homes priced below the median. As a seller, Hale says, "if you're in that above-median price point, you're going to have to price competitively and offer incentives for buyers."
Hale adds: "Surprisingly, it's going to be more difficult for buyers and sellers in 2019." Especially for buyers looking for less expensive homes and sellers selling more expensive ones.