Phoenix Pizza Festival – Saturday, November 17th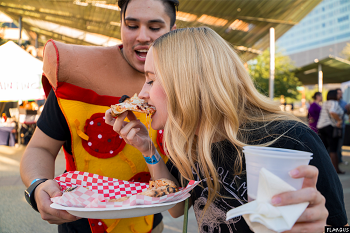 Top pizza makers will come together for a beautiful day out in the November sunshine at Margaret T. Hance Park for the annual Phoenix Pizza Festival! All vendors will offer $2-$4 sample items as well as half and whole pies for you and your family/friends to enjoy. There will be live music, lots of local businesses to meet, and an interactive kid's craft zone. Located next to the Phoenix Public Library on Central Avenue, Hance Park is the perfect place to relax on the lawn, have a slice, enjoy a cold local beer or glass of wine, and play some games. Please buy your tickets online, this event will likely sell out before the gates even open.
Artfest of Scottsdale – Saturday, November 17th – 18th
The annual ArtFest of Scottsdale is one of the valley's most popular holiday traditions. Downtown Scottsdale features 150 artists from across the country where you can find that one of a kind gift just in time for the holidays. Visitors will enjoy fine art, fine crafts, local authors, live music throughout the festival, tempting foods in a beautiful sculpture garden setting. Other amenities include hands on kids activities, Scottsdale art museum, great restaurants, plenty of close parking and unique shops.
The Day of the Dog – Saturday, November 17th – 18th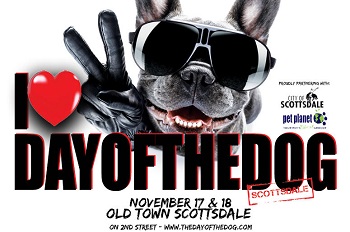 The West Coast's largest outdoor pet festival is coming back. This free and pet-friendly festival is perfect for you and your pet to sample treats, food, accessories, toys and get hooked up with loads of free swag.
Downtown Donut Festival – Sunday, November 18th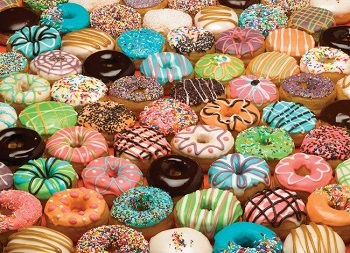 On Sunday, November 18, the very first Downtown Donut Festival will take over Margaret T. Hance park in Phoenix. Festivalgoers can devour delicious donuts from over 15 of the best local donut shops. Craft beer, mimosas, coffee, music, a kids zone and sunshine will be the icing on the donut.
Craft beer, wine, and mimosas will cost $6 (cash only). Water ($3) and soda ($2) is cash only. Alcoholic drinks are paid for with drink tickets, which are purchased with cash.
Electric Desert At Desert Botanical Garden – Recurring Daily through May 2019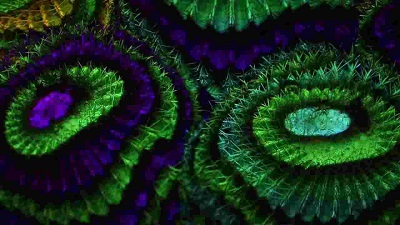 You're invited you to see desert, light and sound unite in a mesmerizing display like never before. Cactus and desert become a living canvas in this nighttime experience, taking visitors on an immersive journey through the garden using light and original music. This is Klip's second garden installation; the first was at Longwood Gardens in Pennsylvania. Electric Desert includes six site-specific locations, with each experience inspired by and related to the Garden.