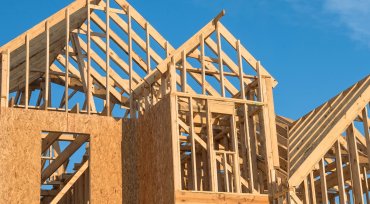 Unemployment keeps falling and home prices keep going up. It's a great recipe for a strong housing market.
Nothing has been able to stop the housing boom -- not even higher interest rates.
Higher rates do not seem to be an issue for prospective buyers, mainly because the job market remains strong and housing prices are rising.
Toll Brothers executive chairman Robert Toll said the company believes the new home market can continue to grow in the coming years -- especially as people seek to cash in on the rising value of their current home and trade up.
As the value of people's homes increases, empty nesters and homeowners looking for bigger houses have more equity to work with, Toll said in the company's press release. He also expects those two groups and Millennials will fuel demand for new homes in the coming years.
The results are the latest sign that the recent homebuilder stock slump may have been an overreaction. Investors feared that rate hikes would weaken demand for homes. That hasn't happened yet.