Jon Lovitz – Thursday, September 13th – 15th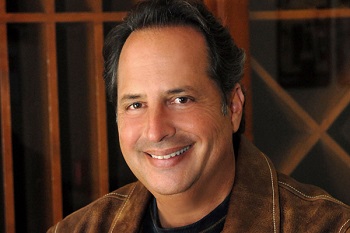 Jon Lovitz has been one of the best known comedians for the last twenty years. He got his start acting in High School plays and developing his skills at the University of California, Irvine where he earned a B.A. in Drama. He also studied acting with Tony Barr at the Film Actors Workshop. At the advice of Tony Barr, Jon decided to concentrate solely on comedy. For the last ten years Jon has pursued a career as a stand-up comedian. He is one of the few performers to start as an actor and then become a stand-up comedian who successfully headlines nightclubs, theatres, and casinos across the country.
Furry Friends Fine Art Festival – Saturday,September 15th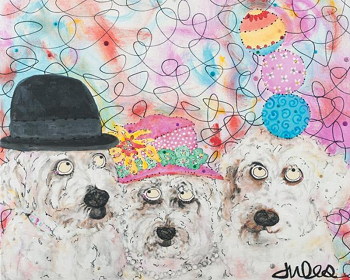 The Furry Friends and Fine Art Festival returns to the Shemer Art Center for both animal and art lovers. Highlights include paw readings and pet adoptions by the Arizona Humane Society and Woofs, Wiggles & Wags. Artists will showcase animal-themed paintings, drawings, photography, ceramics and more. Live music, business vendors, entertainment, and snacks from Black Cat Coffee and Short Leash Hot Dogs will make it a day to remember.
West Side Story -Thursday, September 13th – 16th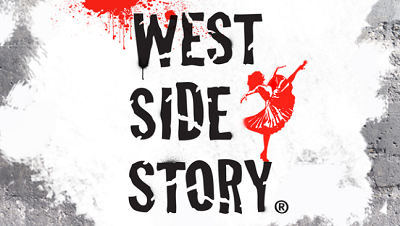 One of the most performed productions in American history, West Side Story is a classic retelling of Romeo and Juliet in an urban setting. The Jets and Sharks rule the streets of New York City, but these gangs don't like to share. When Tony falls for Maria, their respective gangs get ready for war. A story of star-crossed love in times of prejudice and violence, West Side Story speaks through dance and song in a way that can only a live musical can.
2018 Season Kick-Off At Mesa Arts Center – Friday, September 14th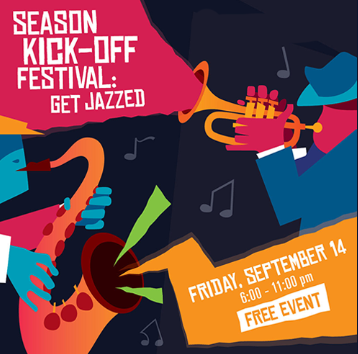 Help us celebrate a new season! Mesa Arts Center's Season Kick-off Festival: Get Jazzed features live music on three stages with performances by hip hop, jazz, funk ensemble Sidewalk Chalk, the Dennis Rowland Band with Jesse McGuire, Blaise Lantana, and Let Freedom Swing All Stars and more. Bring the family for live artists demos and hands-on art activities!
Phoenix Pancakes & Booze Art Show - Friday, September 14th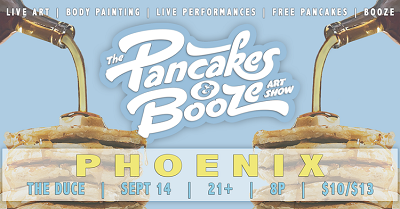 Batter sizzles, beer foams, and bare flesh is slathered in paint as gawkers look on. Indie musicians and DJs thunder sound waves off the canvas-lined, graffiti-strewn walls. Revelers stuff their faces with endless pancakes.
What is this, some type of hipster themed IHOP? A Lady Gaga video? Bansky's mom's basement? Nah, it's the Pancakes & Booze Art Show - the hottest pop-up traveling art event in all the land. Up-and-coming artists strut and sell their stuff in a freeverse, electric funhouse of mayhem. Over 50 emerging artists showcasing their hottest work in a Warhol-style, anything-goes, massive warehouse environment--live music, body painting, multimedia displays, and free pancakes!
Downtown Phoenix Urban Ale Trail – Saturday, September 15th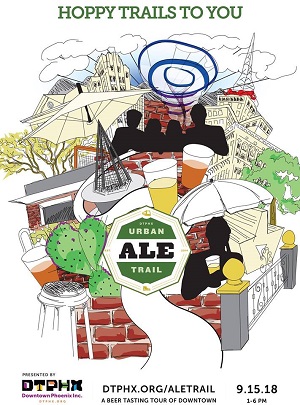 Get ready to hike the fifth annual Urban Ale Trail. Hosted by Downtown Phoenix Inc., this walkable beer tasting tour features more than two dozen bars and restaurants in the Downtown Core and Roosevelt Row.Each participating location offers three 4-ounce samples of beer for $1 or $2 each, paired with a delicious and complimentary bar snack (while supplies last). Participation is free and the tour is self-guided.
Before you begin your trek, you'll want to stop by District American Kitchen and Wine Bar, where the first 300 people will be handed a free commemorative growler. No registration is necessary — you can start when you want, where you want. Print maps will be available at all participating locations.