Bold patterns and geometric shapes are trending in home design. But these patterns run the risk of being too busy if not executed correctly. Realtor.com's Jennifer Geddes offers a few tips for using geometric patterns in home decor.
Balance pattern and color.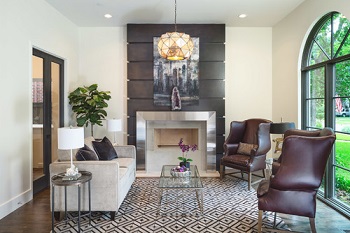 Too much of any one pattern or color can be garish and jarring. To avoid this, balance the scale of the design with the color. That means that if the colors are striking, be sure the size of the pattern isn't huge—and vice versa.
Use geometric wallpaper to make a small space pop.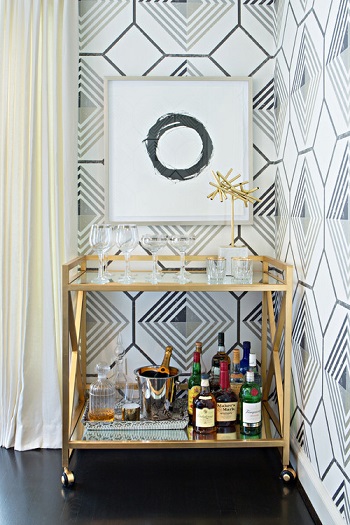 Geometric-patterned wallpaper can breathe new life into a space, adding a dynamic look to an otherwise drab corner of your home. The simplest [geometrics] use two-dimensional shapes to provide the illusion of 3-D. But these patterns can get overwhelming in large rooms; instead, use wallpaper on an accent wall, in a pocket home bar, breakfast nook, hallway, or other area of transition.
Take tile to the next level.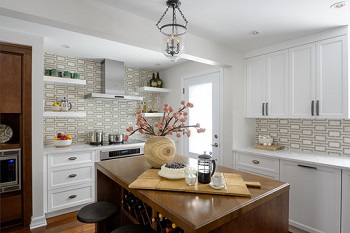 Whether you go for actual tile or the peel-and-stick version, geometrics pop nicely on a backsplash in an otherwise staid white kitchen. This repetitive pattern also brings calm to this space, which can sometimes be chaotic. Use diamond and hexagon patterns on a backsplash or bathroom floor.
Use geometric fabrics as an accent.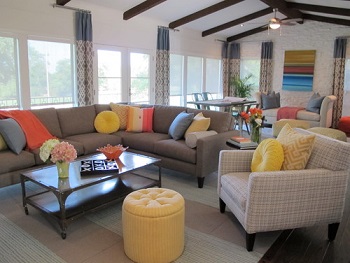 Small doses of geometric patterns, featured on breezy curtain panels or chic accent pillows, make this trend more palatable. Fretwork and subtle Moroccan patterns are other chic picks for geometric window treatments. Drapes, framed prints or even stencils are a minor commitment.
Sleep with Geometrics.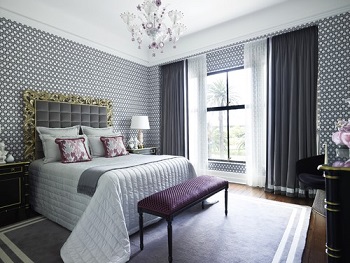 Pillow shams and a cozy throw can give you geometric subtly, conserving the serenity in this petite bedroom. A cushioned headboard or a single roman shade would also do the trick, especially if it's rolled up halfway to expose less of the pattern.
Light the way with pretty patterns.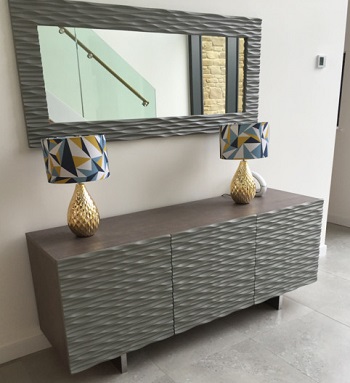 Pop on a new lampshade for a quick geometric upgrade. Think fish scale, houndstooth, simple squares, or another motif for lights on your sideboard and end tables.A set of decorative trays lined up on the dining table allows you to dip a toe into this trend, as do coasters and table linens.