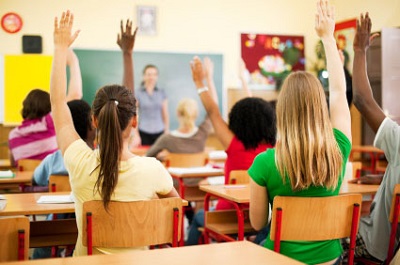 Home buyers remain steadfast in their desire for good school districts and are willing to give up two of their most desired home features -- a garage and updated kitchen -- to get into the school district they want, according to new survey data out Tuesday from Realtor.com®.
"Most buyers understand that they may not be able to find a home that covers every single item on their wish list," said Danielle Hale, chief economist for realtor.com®. "But our survey shows that school districts are an area where many buyers aren't willing to compromise. For many buyers, 'location, location, location,' means 'schools, schools, schools.'"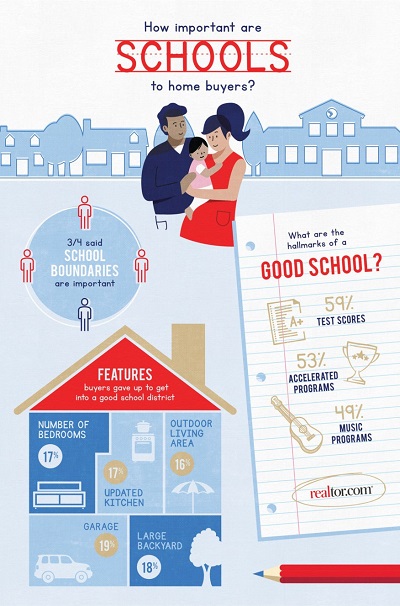 The majority of successful buyers surveyed, 73%, indicated school boundaries were important to their search, with 39% indicating very important and 34% important. Only 18% said they were unimportant or very unimportant, and 9% of buyers were neutral on the question.
The desire for particular schools varied significantly by life stage and age. 91% of buyers with children said that school boundaries were important or very important, compared to 34% of those without children. Similarly, younger buyers were more likely to say that schools were important. 84% of those 35-54 years old and 86% of those 18-34 years old indicated they were important, compared to 37% of buyers 55-plus. More than half of older buyers 55-plus said school boundaries were unimportant or very unimportant.
78% of buyers for whom schools were important and who were able to get into their preferred district said they had to compromise on home features; 22% did not. The features they most commonly reported giving up were a garage (19%), a large backyard (18%), an updated kitchen (17%), desired number of bedrooms (17), and an outdoor living area (16%). According to Realtor.com's spring home buyer survey a garage was the No. 1 feature home buyers were looking for this year, followed by an updated kitchen, and an open floor plan.
Older buyers were less likely to say they had to compromise with 42% of buyers 55-plus reporting they made no compromises, compared to 21% of 35-54 year-old buyers and 17% of buyers aged 18-34.
Test scores were the factor most often selected by buyers as a hallmark of a good school (59%), followed by having accelerated programs (53%), arts and music (49%), diversity (43%), and before- and after-school programs (41% ).
Younger buyers were more likely than older buyers to cite diversity as a factor that makes for a good school -- 49% for 18-34 year-olds, compared to 37% for 55-plus.
More older buyers placed importance on whether a school has accelerated programs -- 62% for 55-plus vs. 50% for buyers under 55.