Tim McGraw & Faith Hill – Friday, July 20th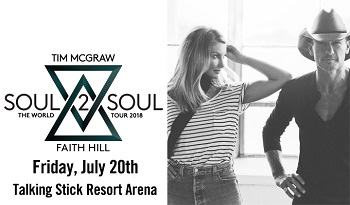 Following an 80 date North American run of sold out shows, Grammy® Award winning superstars Tim McGraw & Faith Hill are showing no signs of stopping as their critically-acclaimed Soul2Soul The World Tour 2017 extends into 2018 with 25+ additional dates announced today. Tim McGraw & Faith Hill will make their way to Talking Stick Resort Arena in Phoenix on Friday, July 20th. Atlantic Records & Warner Music Nashville artist Devin Dawson will be opening up for Tim & Faith.
Melrose Third Thursday – Thursday, July 19th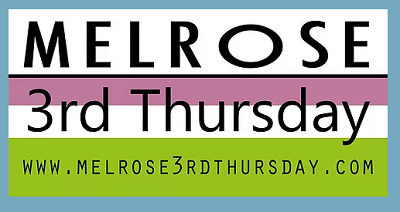 Merchants along 7th Avenue in uptown Phoenix, between Camelback and Indian School Rd, invite patrons the 3rd Thursday of every month to a celebration running during the day and into the evening hours. Featured attractions are food trucks posted along 7th Ave, local businesses with extended operating hours, music, vendors, crafts, and family-friendly fun.
Specific businesses open only on the third Thursday of the month sell inventory at deep discounts, and other businesses feature sales and specials dedicated to the day. Find a map and more information on the website.
Downtown Chandler Art Walk – Friday, July 20th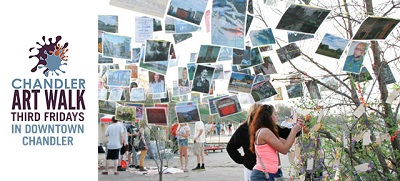 The Downtown Chandler Art Walk is held on the third Friday of the month, year-round, from 6 to 10 p.m. Dozens of talented artists in a variety of media showcase their art along the sidewalks of Boston and San Marcos Streets. Live music in the park, free kids activities and free parking. A map can be printed from the website.
Happy Hour History Tours – Friday, July 20th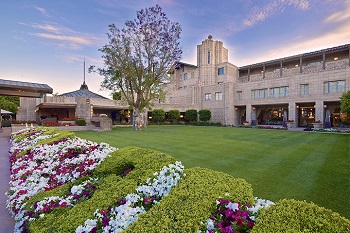 The Arizona Biltmore will be kicking off their new Happy Hour History Tours. Guests are invited to kick off the weekend, learning about the landmark's legendary Frank Lloyd Wright architecture and glamorous and storied past serving as a playground for worldly dignitaries, U.S. Presidents, and glitterati of Old Hollywood – did someone say Marilyn Monroe?
The 45-minute tour will run every Friday evening and includes two of the resort's most iconic libations, the Catalina Spritz and the Tequila Sunrise, which is reported to have originated at the property. For advance reservations, register at the Concierge Desk in the lobby of the Historic Building or call 602-955-6600 x 7000.
Wurst Festival Ever – Saturday, July 21st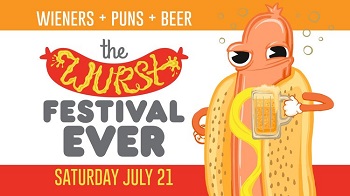 Short Leash Hot Dogs presents The Wurst Festival Ever, and invites you to come help crown the "wurst wiener" (and by wurst, they mean the best). You'll also laugh your buns off with performances from Torch Theatre, "meat" local chefs, and maybe even "mustard up" the courage to enter a pun competition. It will be a hot dog of a day but that's what makes a cold beer taste so good, right? So mark your calendar for a day to "ketchup" with friends and enjoy some delicious dogs.
Sunday Supper Club - Sunday, July 22nd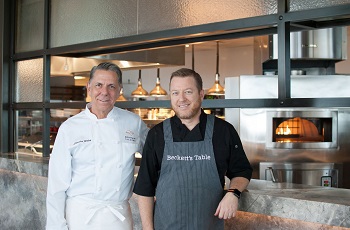 Join us for our Sunday Supper Club at Mountain Shadows resort, where the only requisite for membership is to show up and enjoy. One Sunday a month, we'll feature a guest chef, one of our artisan suppliers, and a winery or a distillery. Savor four courses thoughtfully paired with beverages and enjoy conversation from Chef Charles Wiley and the special guest. In July, we are teaming up with our friend, guest chef Justin Beckett of Beckett's Table and Southern Rail, who opened Hotel Valley Ho with Chef Wiley back in 2005. Savor dishes from Chef Beckett and Chef Wiley, paired with the perfect wines.