Kelly's White Party – Thursday, June 21st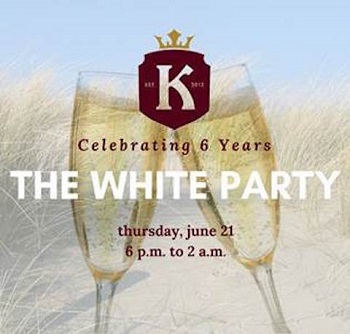 Kelly's at Southbridge, Old Town's go-to pub is turning six and hosting a White Party to celebrate!
The festivities are on Thursday, June 21 from 6 p.m. to 2 a.m. The party will feature live music by Steve Ayotte & DJ Role Model starting at 9 p.m., complimentary drinks and appetizers will be served. Guests are encouraged to come dressed in their most iconic whites and toast to another fun run around the sun!
Music In The Garden Spring Concert Series – Friday, June 22nd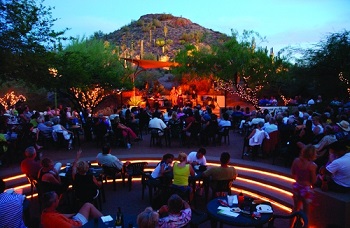 Desert Botanical Garden once again offers an exciting and diverse lineup of talented performers at the Spring Music in the Garden concert series. Enjoy performances from local bands in the stunning surroundings of Desert Botanical Garden. Friday is the last concert of the season with Dualing Pianos. These shows sell out quickly so buy your tickets soon!
Kenny Chesney: Trip Around the Sun Tour – Saturday, June 23rd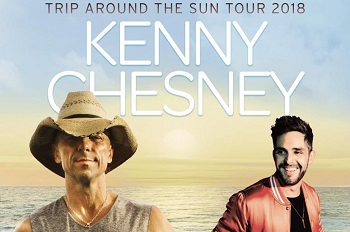 Kenny Chesney performs at Chase Field with supporting acts Thomas Rhett and Old Dominion.
Phoenix Amplified Jazz Experience – Saturday, June 23rd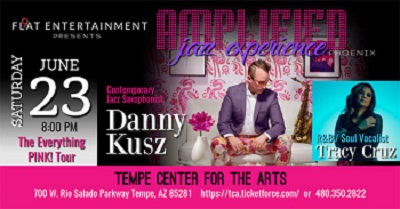 Flat 9 Entertainment presents Phoenix Amplified Jazz Experience, a great evening of smooth jazz, soul and funk music featuring Innervision Records National Recording Artist, Saxophonist Danny Kusz.The Everything PINK! Tour – CD Release Concert. Danny has carefully crafted and mastered a combination of Prince, The Minneapolis sound and David Sanborn into a truly unique sound that is instantly recognizable.
School of Rock – Through Sunday, June 24th
Based on the hit film, the School of Rock musical follows Dewey Finn, a wannabe rock star turned substitute teacher who transforms a class of straight-A students into grade-A rockers. It features 14 new songs from Andrew Lloyd Webber, all the original songs from the movie and musical theater's first-ever live kids rock band.