Music In The Garden Spring Concert Series – Friday, June 1st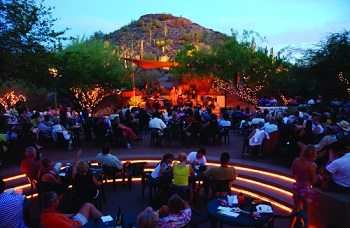 Desert Botanical Garden once again offers an exciting and diverse lineup of talented performers at the Spring Music in the Garden concert series. Enjoy performances from local bands in the stunning surroundings of Desert Botanical Garden.
Friday, June 1st - Canyon Records Artists, Contemporary Native American performers. These shows sell out quickly so buy your tickets soon!
Bodies Revealed – Through May 12, 2019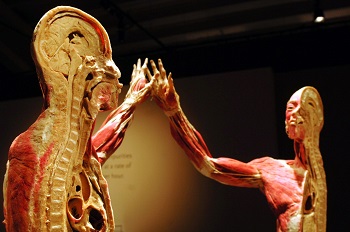 The overwhelmingly popular "Bodies Revealed" exhibit explores the human body in an intimate and informative way, giving visitors an unprecedented way to view "what lies beneath" the surface of the skin.
Developed by Premier Exhibitions, Inc., "Bodies Revealed" provides an in-depth view of the beautifully complex and intricate network of internal organs and systems in a very up-close and personal way. The exhibition displays more than 200 whole and partial human body specimens that have been preserved by a revolutionary technique called "Polymer Preservation," which can take more than a year to prepare and intricately showcases the complexity of the body's bones, muscles, nerves, blood vessels and organs. "Bodies Revealed" leads guests through nine self-guided galleries, each one a precise and detailed look into a specific part of the body, its functions and its importance to the rest of the body. The galleries include: The Skeletal System; Muscles and the Nervous System; Respiratory, Digestive, Urinary, Reproductive, Endocrine and Circulatory Systems; Fetal Development; and Treated Body. The bodies on display are poised in athletic positions, giving guests a relatable view of the body in action. Some exhibits display the full body, while others showcase just one intricate piece, such as the lungs or intestines.
Artlink First Fridays – Starting June 1st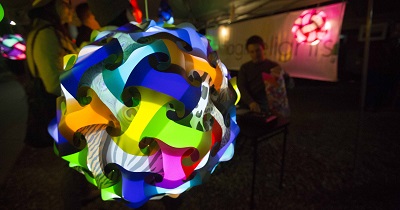 Join us on the First Friday of every month from 6-10 p.m. for one of the nation's largest, self-guided art walks. Tour more than 70 galleries, venues and art-related spaces to see a variety of artwork and to enjoy the spirit and culture of the city. Visitors are invited to hop-on/hop-off free shuttles that circulate on three routes through downtown Phoenix's arts districts. The shuttles meet at a connector hub at Arizona Center, and you can also catch the shuttles at any of the stops along the routes including Phoenix Art Museum, CityScape, Oasis on Grand and Unexpected Gallery.
Summer Jam – Friday, June 1st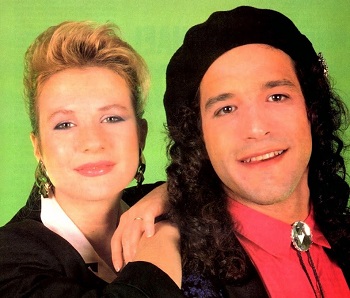 This '80s blowout is highlighted by female trio Exposé, who ruled the charts from '87 to '90 with tunes like "Come Go with Me," "Seasons Change" and "Your Baby Never Looked Good in Blue;" and pop diva Taylor Dayne ("Tell It to My Heart," "Love Will Lead You Back"). Also on board: Stevie B., Nu Shooz, Debbie Deb, Whodini and more.
Mary Poppins – through June 24th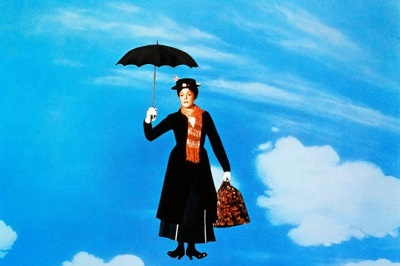 ABT's 100th Mainstage Production – Mary Poppins flies onto the ABT stage in the summer of 2018! Magically appearing just when she's needed most, Mary leads the Banks household on zany adventures with chimney sweeps, shopkeepers and an assortment of astonishing characters. With infectious music by Disney's legendary Sherman brothers (Chitty Chitty Bang Bang and The Aristocats), "Anything Can Happen" in the world of Mary Poppins. Get ready for something "Supercalifragilisticexpialidocious!"