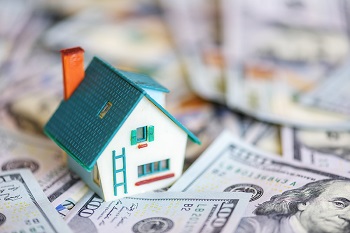 The decision to rent or buy requires financial and emotional choices and depends on your job security, lifestyle and commitment to a neighborhood or location. A preapproval for a loan is an essential first step for potential buyers to understand their price range and the complete cost of owning a home.
Some renters who want to become homeowners worry about high housing prices, the lack of affordable homes and the possibility of rising mortgage rates, all of which may encourage them to put off buying. Graham Pruitt, vice president of mortgage lending for Guaranteed Rate, recommends doing a "cost of waiting" analysis with the help of a lender.
"A trusted lender can help educate you not only on available mortgage products, but also determine the financial impact of possible scenarios," Pruitt says. "For example, sometimes buyers wait, hoping the $500,000 price tag will drop. But during that time, interest rates can rise several basis points or, worse, both the home's price and interest rate increase — sometimes adding several hundred dollars to the monthly mortgage payment."
But analyzing what you'd pay if you owned isn't the only consideration in this decision.
"When buying a house, it's also worth considering how long you expect to live there," says Jeffrey Levine, chief executive of and director of financial planning for BluePrint Wealth Alliance, based in New York. "If the time frame is relatively short, it may still pay to rent. Certain costs, such as brokers' commissions, loan origination fees, title insurance, etc., can more than exceed any increase in a property's value from purchase to sale when the two events occur within close proximity to one another."
Levine suggests buyers evaluate the tax implications of buying, such as whether you'll want to itemize deductions on your income taxes, which could result in your housing costs being partly subsidized by tax benefits.
"Another important financial consideration is the impact that purchasing a home could have on your emergency reserve fund," Levine says. "In general, it's a good idea to keep at least three to six months' worth of expenses in readily available cash. When you buy a home, your monthly expenses often increase (as do the potential number of cash-intensive emergencies), so you may want to consider increasing your emergency reserves accordingly."
Evaluating your long-term financial plan is essential to deciding when to buy a home.