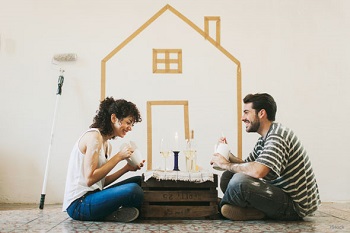 But inventory constraints and higher costs keep a lid on growth.

Home purchases by millennials ticked up over the past year, but inventory constraints and higher housing costs kept their overall activity subdued and prevented some from leaving the more affordable confines of their Gen X and baby boomer parents' homes, according to the National Association of Realtors® 2018 Home Buyer and Seller Generational Trends study.
The survey additionally found that millennial buyers prioritize living close to friends and family over a home's location and proximity to schools, and an overwhelming majority used a real estate agent to buy or sell a home.
Slightly more than a third of all home purchases were made by millennials over the past year (36%; 34% in 2017), which kept them as the most active generation of buyers for the fifth consecutive year. Gen X buyers ranked second (26%; 28% in 2017), followed by baby boomers (32%; 30% in 2017) and the Silent Generation, those born between 1925 and 1945 (6%; 8% in 2017).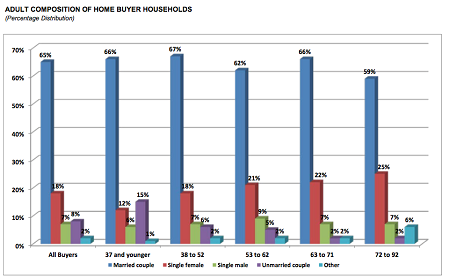 According to Lawrence Yun, NAR chief economist, this year's survey findings reveal both what it takes to be a successful millennial buyer in today's housing market, as well as why, even though sales to millennials reached an all-time survey high, stubbornly low inventory conditions pushed home prices out of reach for many. As a result, the overall share of millennial buyers remains at an underperforming level.
Revealing the greater purchasing power needed over the past year, the typical millennial buyer in the survey had a higher household income ($88,200) than a year ago ($82,000) and purchased the same-sized home (1,800-square-feet) at a more expensive price ($220,000; $205,000 in 2017). Millennials also had higher student debt balances than in last year's survey, and slightly more of them said saving for a down payment was the most difficult task in buying a home.
"Realtors® throughout the country have noticed both the notable upturn in buyer interest from young adults over the past year, as well as mounting frustration once they begin actively searching for a home to buy," said Yun. "Prices keep rising for the limited number of listings on the market they can afford, which is creating stark competition, speedy price growth and the need to save more in order to buy."
Added Yun, "These challenging market conditions have caused – and will continue to cause – many aspiring millennial buyers to continue renting unless more Gen Xers decide to sell, and entry-level home construction picks up significantly."