Parada del Sol – Saturday, February 10th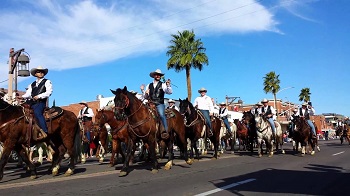 For 65 years, the Parada del Sol has helped to preserve Scottsdale's Western history. Originally a rodeo parade, the event is still tied to rodeo but also stands on its own.
This year, the parade will take place in downtown Scottsdale on Saturday, Feb. 10. The Parada del Sol Rodeo will run March 8-11 at WestWorld of Scottsdale.
This year's parade theme is "Scottsdale's Past, Present & Future." The parade is part of Scottsdale's Western Week festivities that celebrate the Old and New West in the city. Events include a Western-themed art walk on Thursday, the Hashknife Pony Express arrival on Friday, the parade and Trail's End festival on Saturday and a Native American cultural festival on Saturday and Sunday.
Glendale Chocolate Affaire – Friday, February 9th – 11th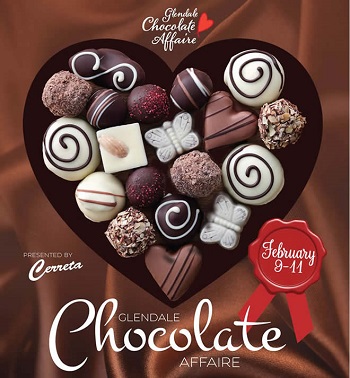 For those with a sweet tooth, the week around Valentine's Day is a great time to indulge chocolate cravings. The Glendale Chocolate Affaire offers a space to try many types of handmade chocolate delights.
In its 23rd year, the Glendale Chocolate Affaire, Feb. 9-11 at Murphy Park, brings chocolate, romance and art to historic downtown Glendale.
Some 40 vendors will sell sweet treats such as chocolate-covered strawberries, candied orange peels or cheesecake; chocolate-drizzled bananas or kettle corn; a chocolate s'mores shake; a chocolate-bacon-cheesecake cannoli; chocolate fudge; ice cream; doughnuts; and shave ice.
Jerry Seinfeld – Friday, February 9th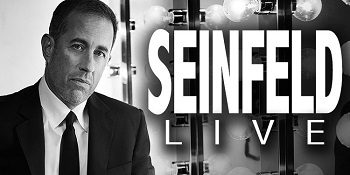 The comedian who is famous for his "show about nothing" will make a one-night appearance in Phoenix.
Mulan – Saturday, February 10th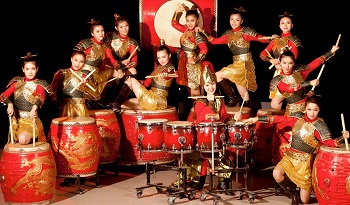 Come see the story of one girl and her decision that changed the world. The classic tale of love and courage tells the tale of Mulan in an exciting way that is sure to mesmerize the audience. Martial arts, dance and visuals combine to tell the familiar Disney heroine's tale live on stage.
Arizona Renaissance Festival – Begins, Saturday February 10th – April 1st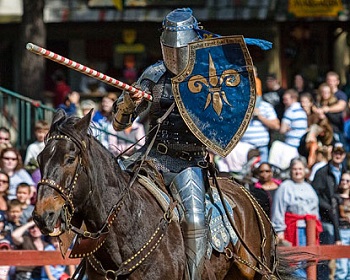 Expect the revelry to be turned up a notch as the Arizona Renaissance Festival celebrates its 30th anniversary this year.
Over the years, the festival has grown from a small event held on 9 acres near Apache Junction to more than 30 acres with 13 stages for performers and more than 200 artisans and other vendors.
In addition to the traditional favorites such jousting, medieval costumes and the chance to gnaw on giant turkey legs, there will be fresh additions to the lineup.
Among the new events this year is a Brewfest on March 24 and 25. Craft beers will be available from noon to 4 p.m. both days in the Village Green.
Arizona Beer Week – Thursday, February 8th – 17th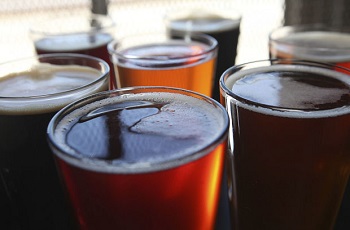 The Arizona Craft Brewers Guild presents the eighth iteration of this series, with lots happening throughout the state. One major event is the Strong Beer Festival, now in its 18th year, with more than 150 breweries participating on Saturday, Feb. 10, at Steele Indian School Park in Phoenix. Other events include beer dinners, dessert and beer pairings, tap takeovers, pub and bike crawls, arts and craft events plus special beer releases.
Street Eats Food Truck Festival – Saturday, February 10th – 11th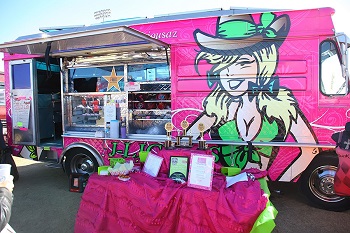 Try tasty bites from 50-plus food trucks, including Maine Lobster Lady, Waffle Crush, Grandma's Navajo Frybread and Gypsy Cup. Visitors can purchase individual food samples ($2 each) or a full meal, as well as beer and cocktails. Look for cooking demonstrations, food competitions, live music and a farmer's market.