Florida Georgia Line at the Birds Nest – Thursday, February 1st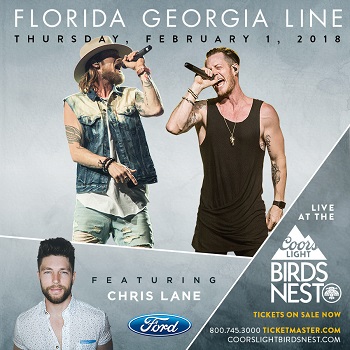 Award-winning superstar duo Florida Georgia Line is the first major act announced to headline the 2018 Coors Light Birds Nest, the popular entertainment venue at the Waste Management Phoenix Open. Florida Georgia Line will take to the stage on Thursday, Feb. 1, along with rising country star Chris Lane, who will serve as the opening act.
Coors Light Birds Nest general admission tickets will start at $65, while VIP tickets are available starting at $350 each and provide exclusive access to the Jameson VIP area where guests are treated to a complimentary catered dinner, complimentary drinks and access to a premium viewing area for the shows.
Motoring Through Time & Heritage Festival – Saturday, February 3rd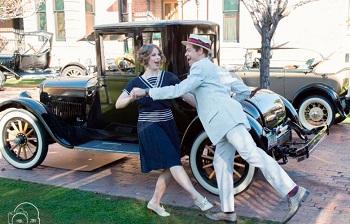 Fans of classic cars are sure to enjoy this family event at Heritage Square in downtown Phoenix. The festival features classic autos, cultural crafts and vendors, live music from Territorial Brass and tasty treats from food trucks and vendors.
Downtown Mesa Festival of the Arts – Saturday, February 3rd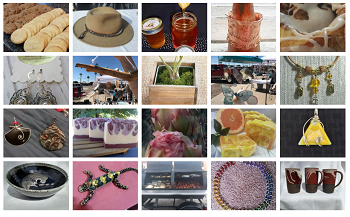 The Downtown Mesa Festival of the Arts is a free and family-friendly event that is held on the first and third Saturdays of the month. The event, formerly known as Mesa Arts & Crafts Festival, features a nice variety of one-of-a-kind creations from artists, music and plenty of fun for all.
Super Bowl Watch Party at the W Scottsdale – Sunday, February 4th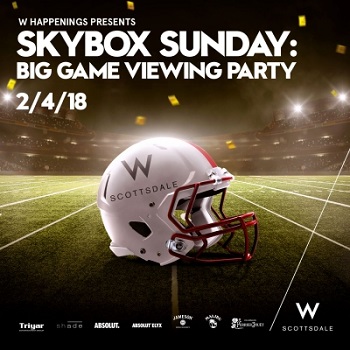 This is the fifth annual Skybox Sunday: Big Game Viewing Party, with a big-screen video LED wall and football-themed menu out on the Shade Lounge pool deck. VIP table and cabana reservations are available; most rentals will feature a personal 55-inch television.
El Hefe Super Bowl Watch Party – Sunday, February 4th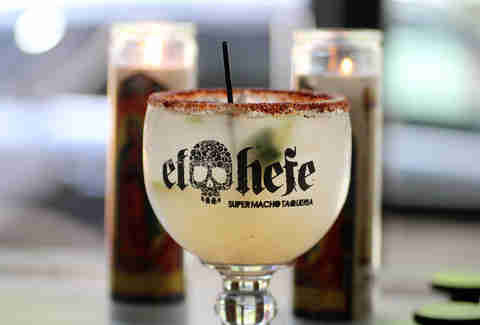 The Tempe location features a 30-foot television wall; and DJs AJ Slim and Diesel will spin tunes during commercial breaks. In Scottsdale, enjoy the new 50-foot LED wall; DJs Thomas James and Cutswell will play music during breaks. The food menu features a variety of tacos and tortas. The signature drink is the Bulldog-garita, a 32-ounce margarita with a 7-ounce bottle of Dos XX beer. VIP tables are available.